Does Hair Oil Make Your Hair Greasy?
A lot of people think that by using oil on your hair, it will become oily and greasy faster. The real answer? Not if you're using it the right way.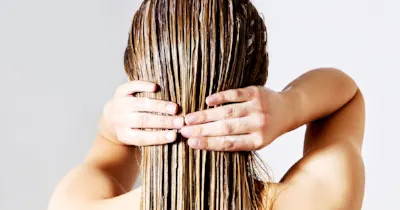 What is the right way?
There are so many ways to use hair oil It's such a versatile product and you can use it every day. It won't make your hair oily if you use the right amount in the right way,
It also depends on your hair type.
If your hair is curly or dry, your hair is thirsty so It needs conditioning every day. You shouldn't be washing your hair more often but you should be moisturising it everyday.
For curly hair
In wet hair, add a small amount in to your hair while it's wet.
In dry hair, add a small amount to tame frizz. It also helps to shape curls and add shine.
If you have fine hair, you might be scared of hair oils as you think it will make your hair look finer, but there's no longer a risk of your hair looking greasy.
The Extraordinary Oil formulas are so much lighter. Most hair can handle the regular formula but for super fine hair, a light mist spray will work best, but never just spray in one place. Rub the oil into the palms of your hand first then gently rub it at the ends of your hair. Only apply the left over residue on the top of your hair.
A light touch is all you need. Never apply heavy product to the top of your hair, that's what makes your hair greasy. It's only the ends that need it.