How To: A Quiff for Curly Hair
Trying to create any hairstyle is a challenge but trying to create a quiff with curly hair can be an even bigger challenge. We've put together a step by step guide on how to create the perfect quiff. Once you get the hang of creating the quiff, you can combine the style with a chic ponytail or a bouncy blo.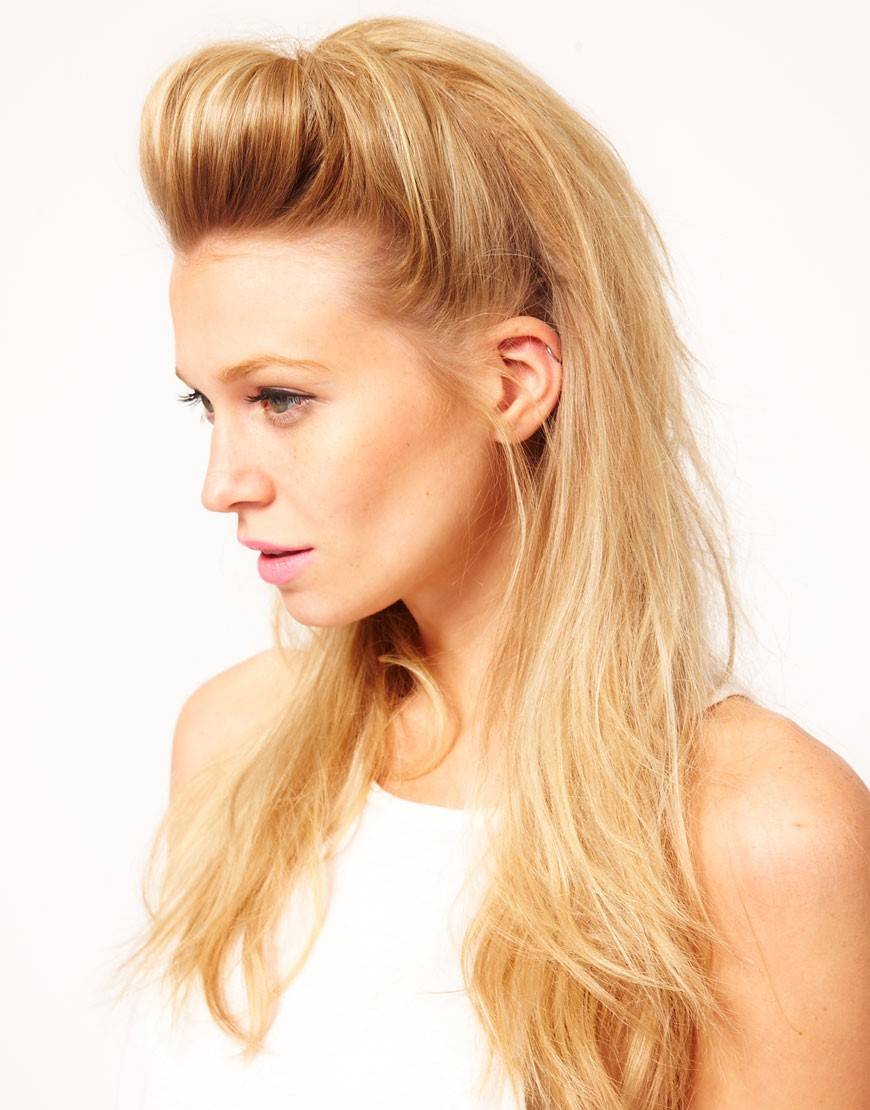 A quiff is a modern trendy hairstyle that focuses on sweeping your hair back to create a "bump". But having curly hair can make it a little more difficult but once you get the hang of creating the quiff, you can combine the style with a chic ponytail or a bouncy blo.
Step One:
We suggest you blow dry your hair first to make a smooth surface. You can always just blow out the section of hair you are using to make the quiff, (don't forget to prep your hair with PrepME or a heat protection spray).
Step Two:
Brush your hair back. You can do this with a comb, a brush, or even your fingers. The goal is to gather your hair away from your front hairline and eliminate your parting.
Step Three:
The section should span the width of your forehead, from eyebrow-to-brow. It should come to a point at the top-center of your head, about where your ears are. Have the section end in a straight, horizontal line or a soft curve, not a V-shaped point.
Step Four:
Backcomb the section you gathered, spray it, then backcomb it again. Use a downward C-motion and short strokes to do this. It would be easier to do this with a special backcombing brush, we recommend our VolumizeME.
Step Five:
Add the rest of the hair from your crown to the section. The section should now span towards the back of your crown, just where your skull begins to curve downward. Have the section end in a soft curve rather than a sharp point.
Step Six:
Lightly mist the hair you just added to the section. Backcomb it using the same method as before. Spray it a second time and backcomb it again.
Step Seven:
Glide your brush over the top and sides of your quiff, smoothing it down. Be careful not to press too hard down onto it, or your will lose the effect. You can use your backcombing brush or a boar-bristle brush for this, as long as you press lightly.
Step Eight:
The final touches, now it's up to you. You can loosely curl your hair for a boho touch, or you can straighten it. You can also leave your hair as it is. Lightly mist your hair with hairspray, if needed, before heading out.