Contouring is the beauty technique that everybody wants to master whether you love it or hate it we all have tried it. The best thing about mastering the contour is you can literally completely restructure your face by using darker and lighter shades in all the right places. There is so many beauty products out there specifically for contour, powders, sticks , creams but which is right for you? For beginners the most easiest and safest option (we don't want those tiger stripes) is a cream contour. Its super easy to blend and can be built up for the desired look. Remember start light you can always add but you can't take away!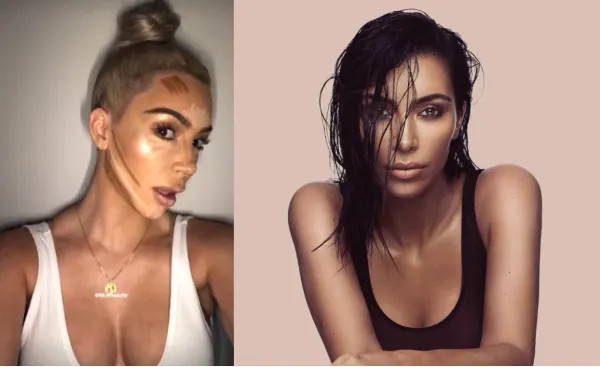 You don't need to invest in a cream contour palette, you can always use a liquid concealer to highlight, and then you can use a cream foundation a few shades darker than your skin tone to contour.
Step 1: Map your face
With your darker shade Trace the temples. and carry straight into the hairline. To bring out your cheekbones, find the hollow part by placing your fingers on the sides of your face, and where you feel it dip underneath the bones, just above is where you place your shade. Then with the nose, you can go a little bit narrower at the tip or you can carry it into the brow if you have a shorter nose to add length or width.

Step 2: Blend it
Next take a damp beautyblender [this is key] and tap over the area of the contour colour, merging it into your base foundation. Tap in small circular motions using the bigger, rounded end of the beautyblender.

Step 3: Highlight It
Now its time for your lighter shade. Concentrate underneath your eyes as this is the darkest part of your face. If you want to step up your make up game you can add a little bit in the centre of the forehead, the chin, and the bridge of the nose. Don't forget to blend any excess product with a damp beautyblender. The blender is your best friend.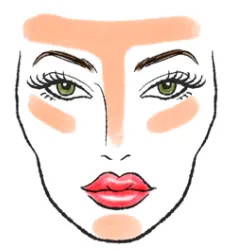 Step 4: Dust it off
Finally with a fluffy brush dust the whole of your face with a loose powder. A translucent powder works best [we recommend the Laura Mercier secret powder]. This will set your make up and keep it looking flawless!