21 of the Best Curly Hair Styles
Here at Pro Blo we are big fans of curly hair and the million different ways you can style it, so, we've rounded up the best curly looks of 2018 that you need to see and try!
Here at Pro Blo we are big fans of curly hair and the million different ways you can style it, so, we've rounded up the best curly looks of 2018 that you need to see and try!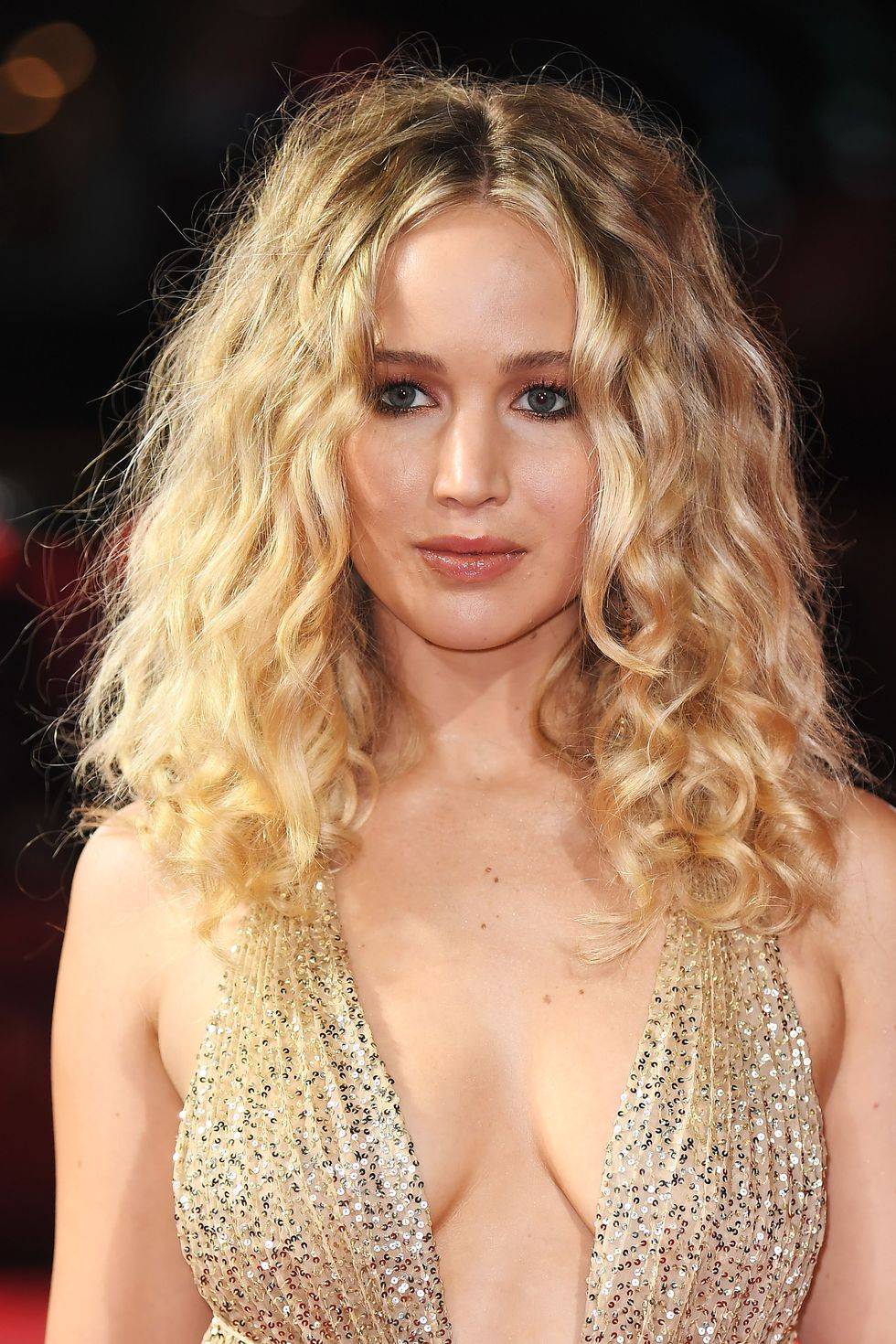 1. Jennifer Lawrence - Natural Messy Curls
Jennifer Lawrence takes a break from her go to straight style and mixes things up by going au naturel with a curly, "messy look" We love this voluminous look and is definitely a must try look this winter! Get this look by using curling tongs to get that tight curl and add some texture spray to complete the look.
2. Jordan Dunn - Big, Full and Curly
We love everything about this look; the colour, the curls and the length. Whether or not it's a wig, we don't care when the hair looks this impossibly gorgeous. This colour is huge this upcoming winter, so why not have a change at your next trip to the salon?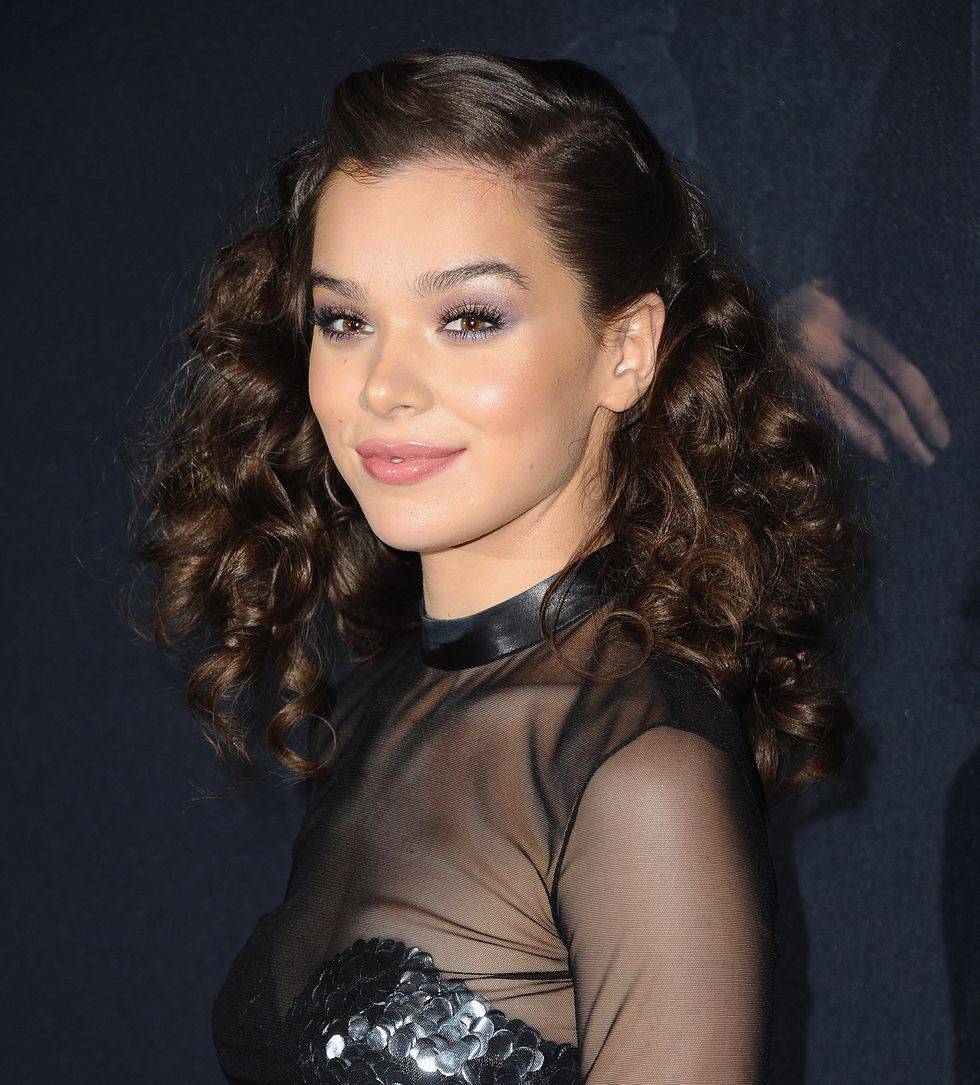 3. Hailee Steinfeld - Sleek and Curly
Throwing it back to the disco era, Hailee is showing us how disco curls with a modern twist are done. Full of volume and full of tight curls, simply pinned back for a modern touch, this is the perfect look for any upcoming parties. Create this look by using our Pro Blo CurlME. All 3 sizes together will create a full bodied look.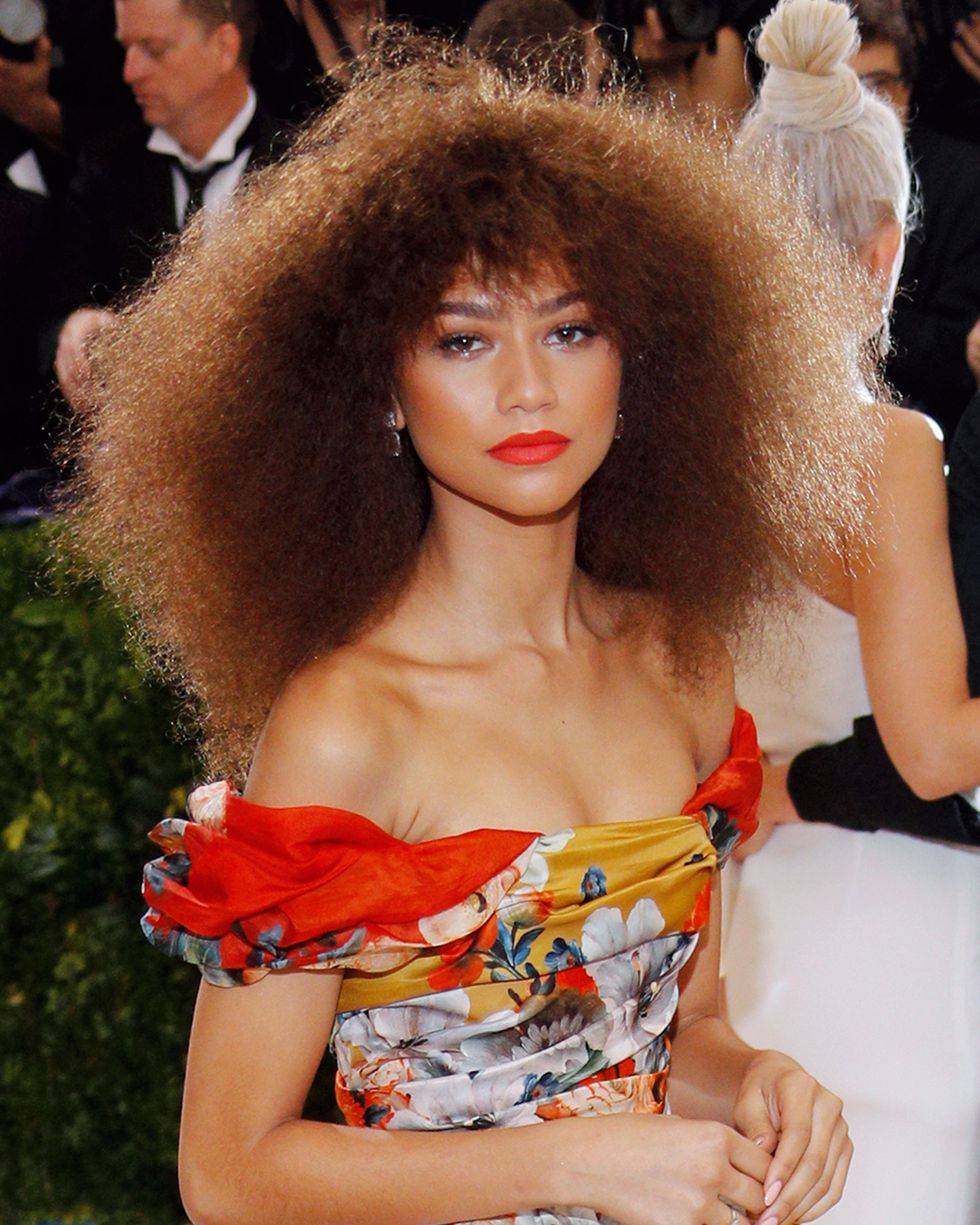 4. Zendaya - Au Natural
Embrace your natural frizz! Here at Pro Blo we say the bigger the curls, the better. Actress Zendaya has some killer cloud-like curls that give us all those natural vibes. If your hair is naturally curly like this, we think you should rock it this weekend.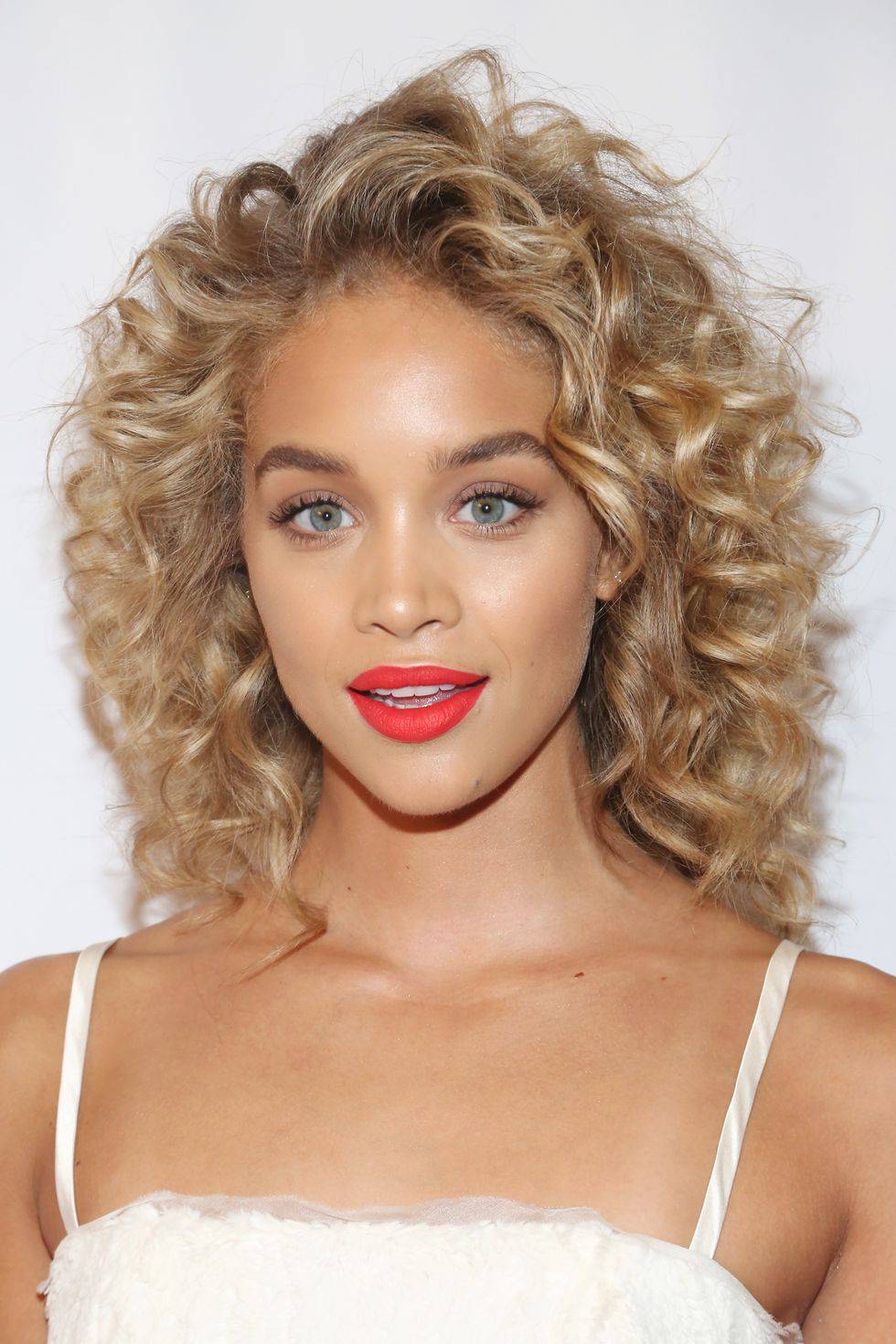 5. Jasmine Sanders - Corkscrew Curls
Model Jasmine Sanders is known for her perfectly coiled golden ringlets, giving us some major hair envy. You can create this look by using foam rollers and highly wrapping your hair around them. The longer you leave them the tighter the curl!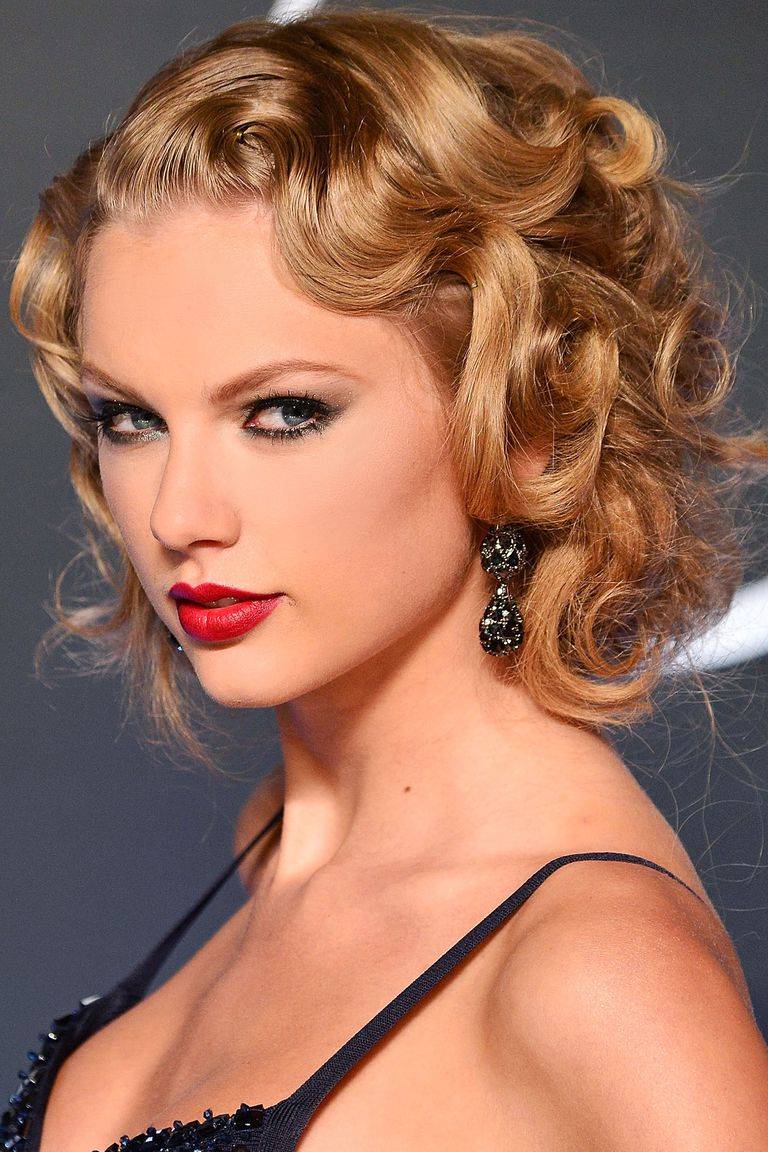 6. Taylor Swift - 1920's Curls
1920's style is back! Soft loose curls pinned up to create a bob like style. Steal Taylors looks by curling your hair with a curling iron or flat iron, then carefully pinning it into place then set with hairspray. Silky smooth curls we love you!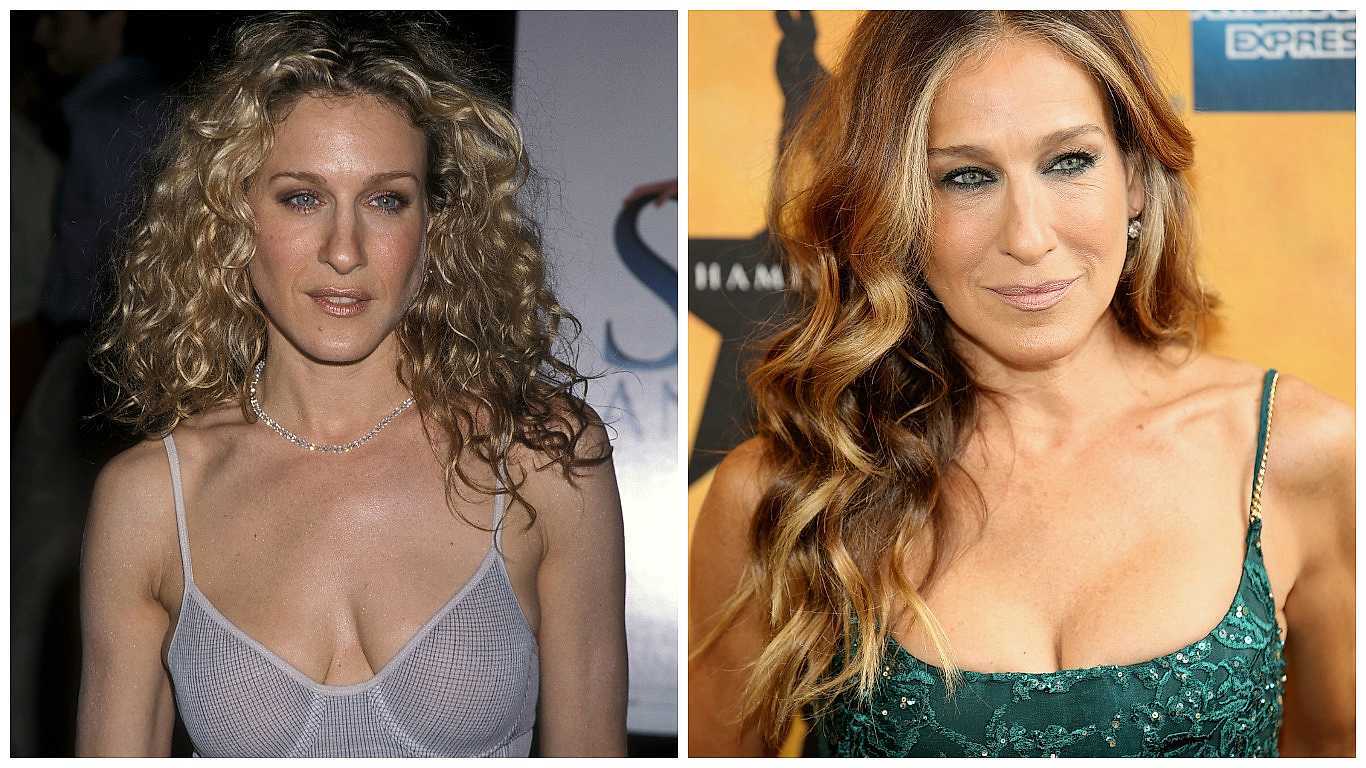 7. Sarah Jessica Parker - Loose Waves
Big, curly hair and perms were popular hairstyles in the 80s and is a look famously associated with Sarah Jessica Parker's character Carrie Bradshaw in Sex and the City. Now, with perms less sought after, sleek and layered curls are more her thing. Get this look with a curling iron loosely wrapping your hair around the iron for a loose curl.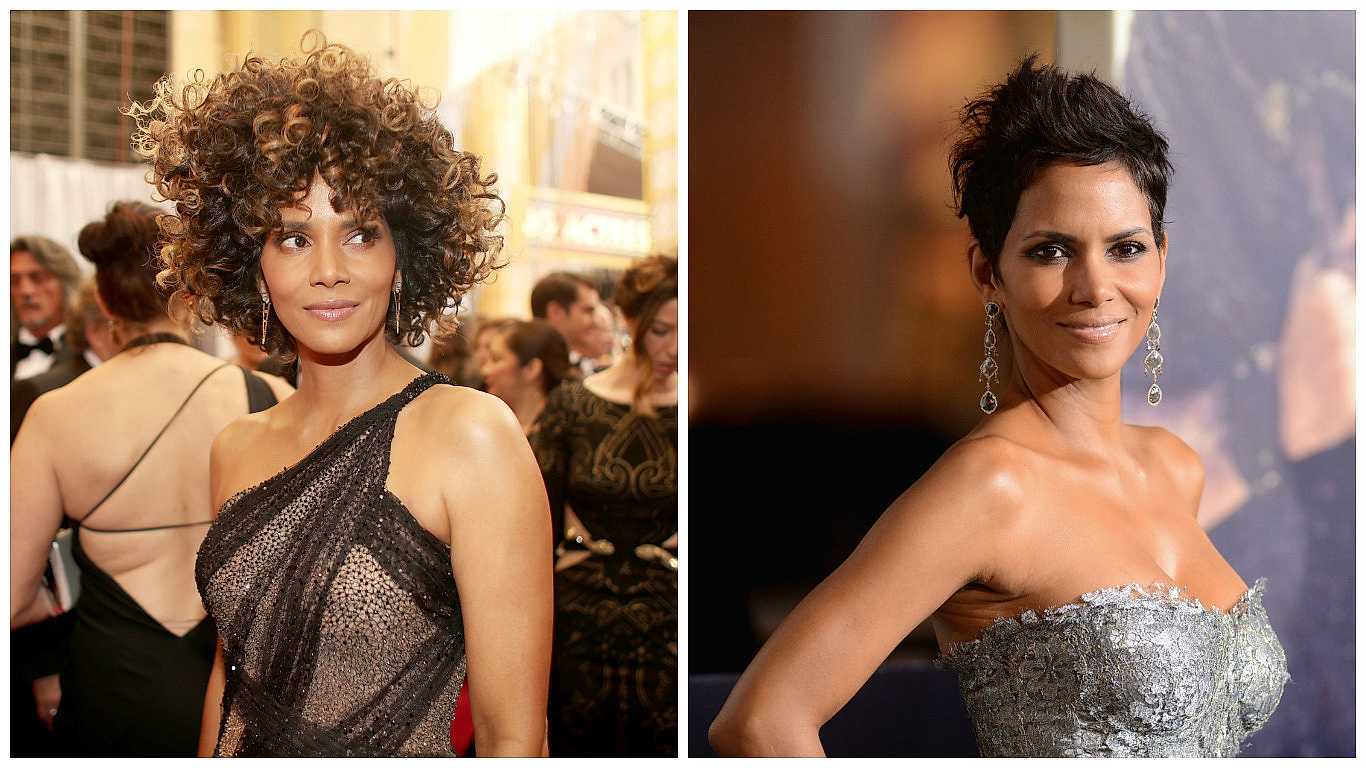 8. Halle Berry - Tight Full Curls
If you have short hair don't worry. You don't need to have hair down to the floor to create a stunning curly look. This looks needs lots of tight curls and lots of volume! Foam rollers would work best, but keep them in for as long as possible.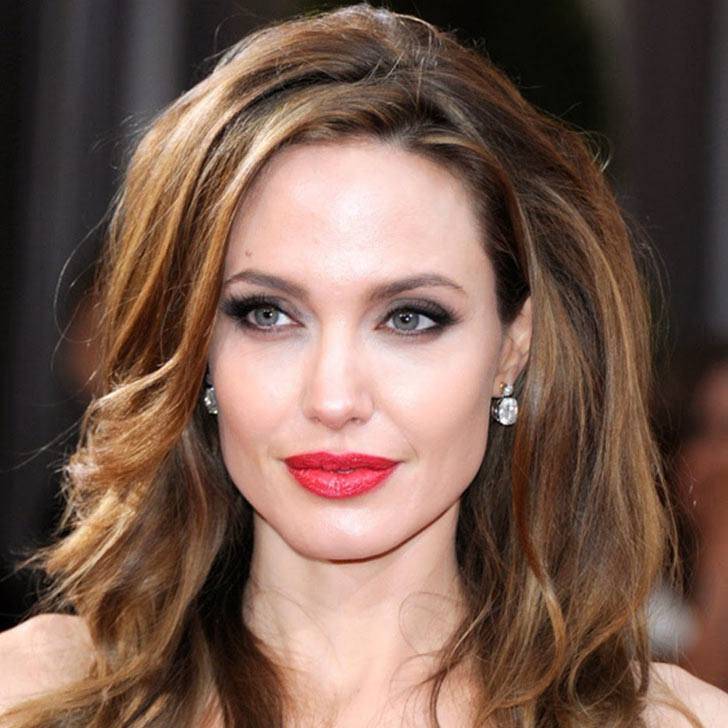 9. Angelina Jolie - Beach Waves
Angelina Jolie opts for long hair with soft waves, which has become one of her best hairstyles. By sweeping the curly locks into a side to make a perfect side parting, she looks gorgeous. It's one of the best hairstyles for thin hair to create a textured wavy look.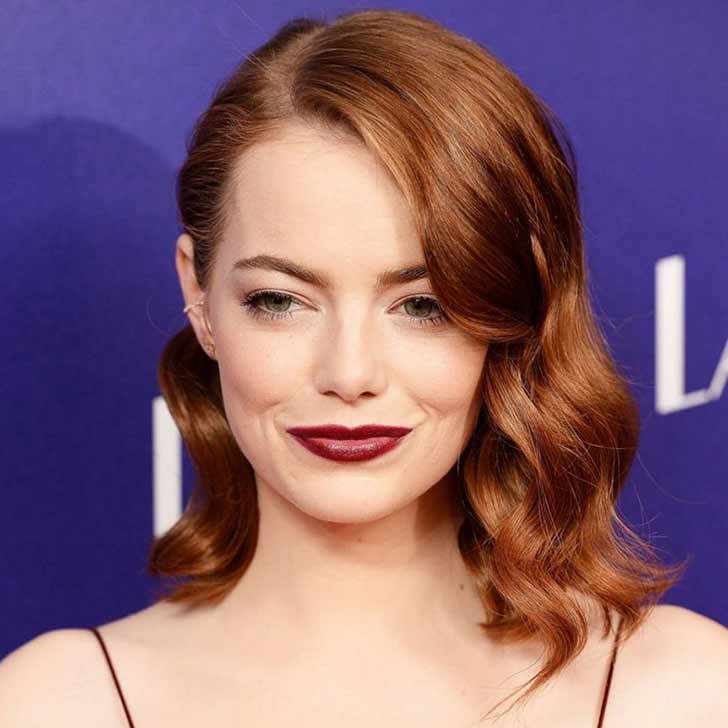 10. Emma Stone - Soft Curls
Emma Stone's beautiful red curls with side bangs is one of our favourite looks so far! If you have shoulder length hair and want to steal her style, use small rollers or a curling iron to create soft waves. Finish by using a smoothing oil to get that silky gloss finish.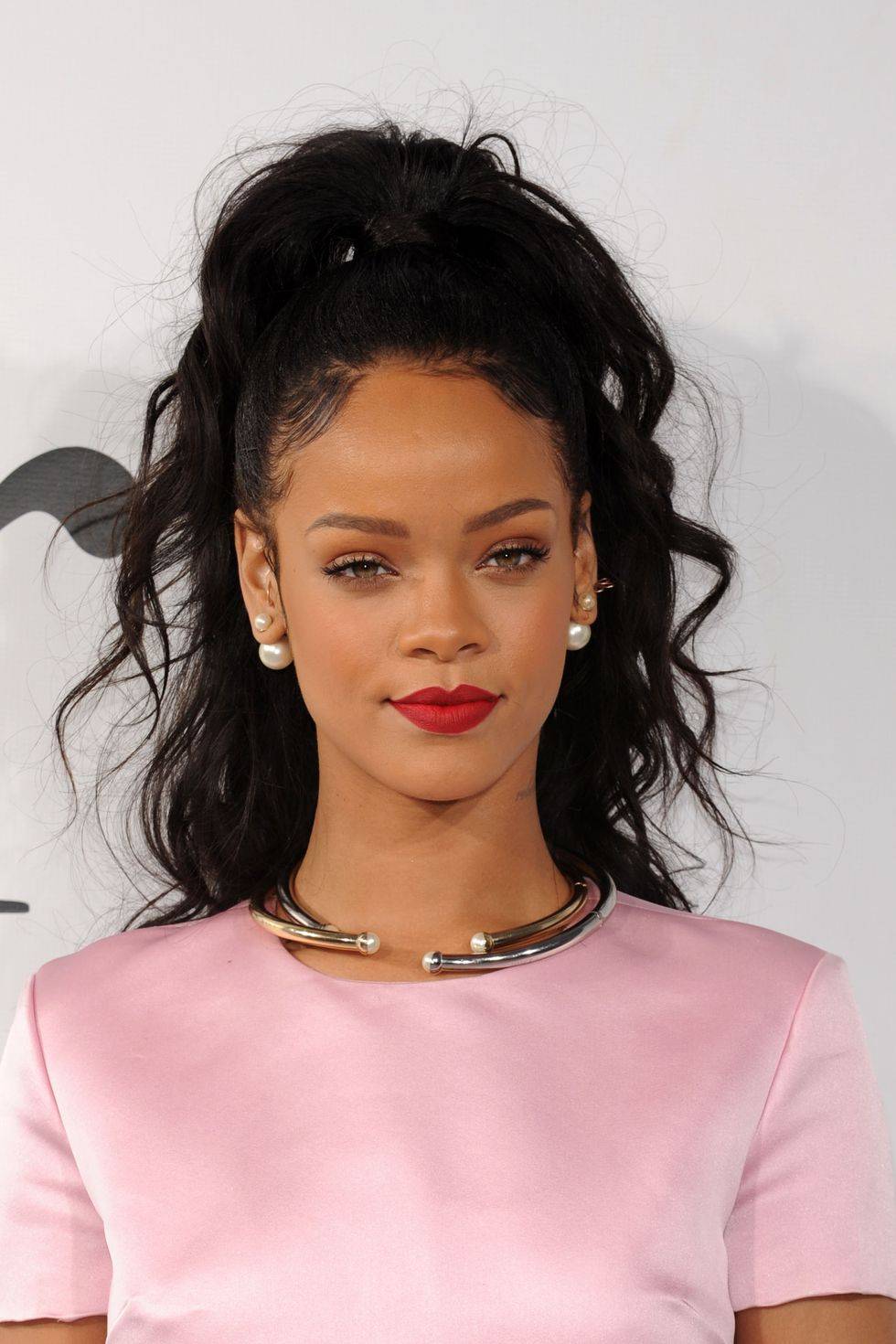 11. Rihanna - Curly Up-do
Love having curls, but don't want your hair down? Why not pile your curls up into a high ponytail like RiRi? Start by using CurlME to get those big bouncy curls, then pin up for a simple yet elegant look. Just remember to throw on some cute earrings and a red lip too.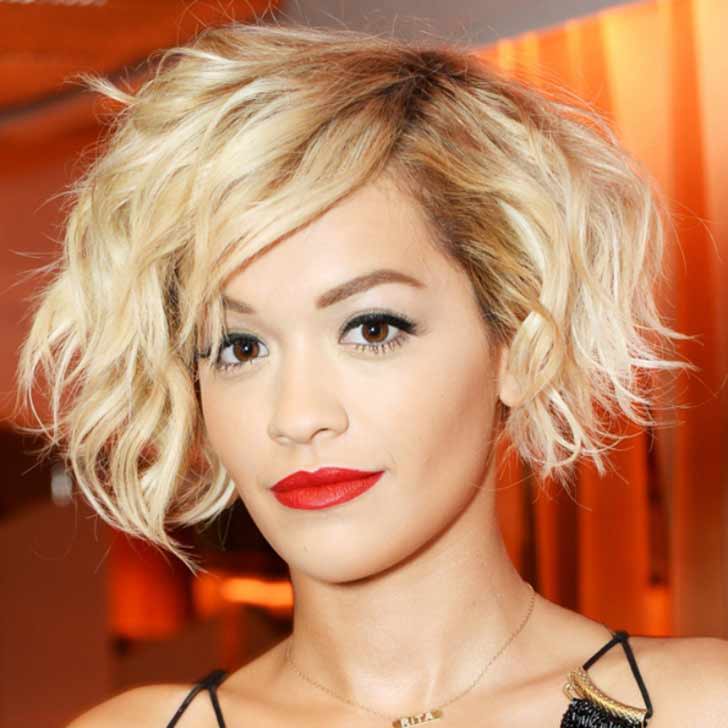 12. Rita Ora - Messy & Textured
Short hair, no problem! Short, asymmetrical bobs with killer heavily textured layers are super fresh and modern. You could easily create this look without any heated tools. Pop your hair into small, tight buns and leave overnight if possible. Then untie and spray with a textured spray to recreate this look.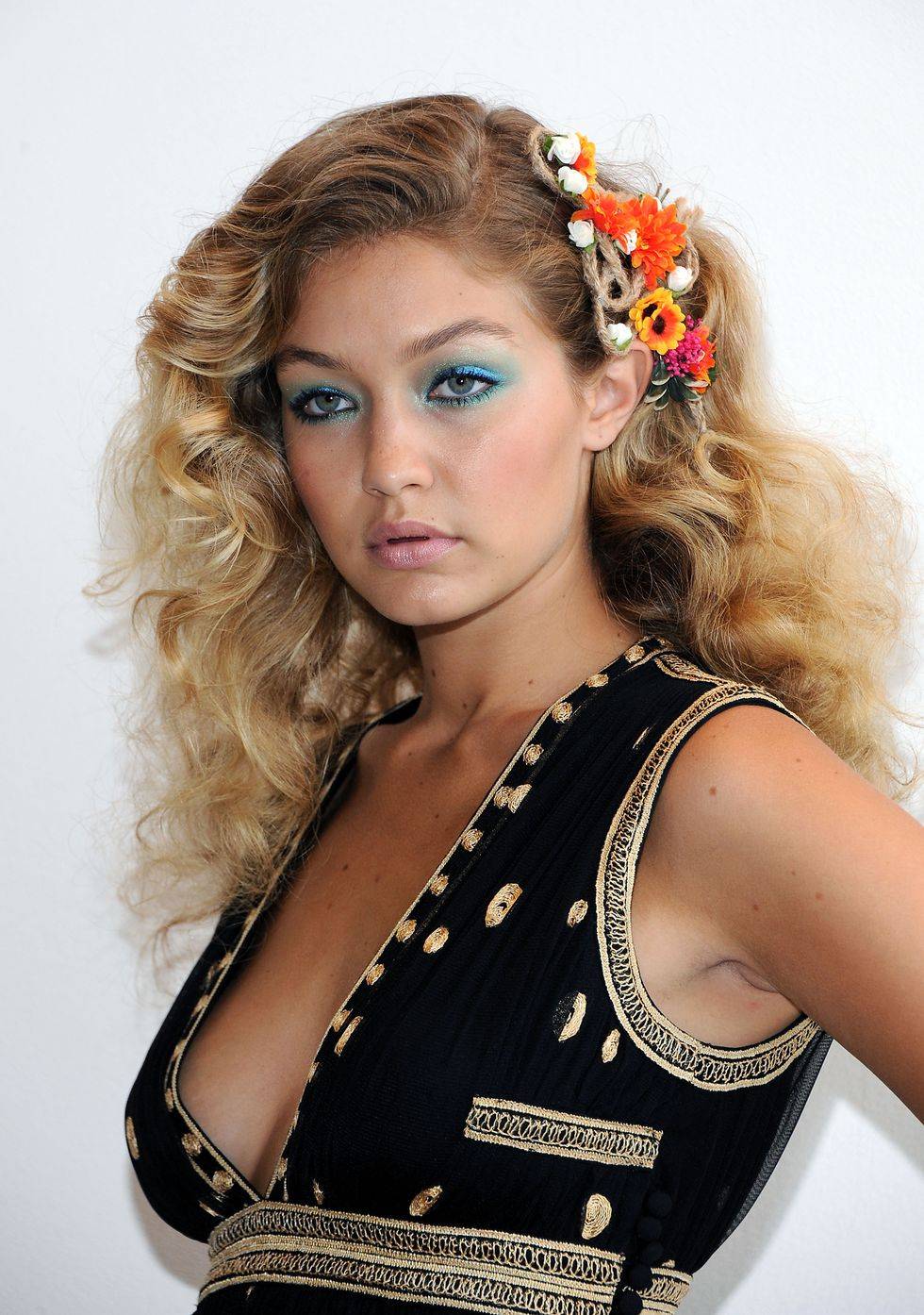 13. Gigi Hadid - Voluminous Curls
We're 100% stealing this look. Thick curls and lots of volume with an OTT hair accessory is a winning style. Create this look by using a range of rollers at different sizes, to help create volume curls and waves. Then flip your head upside down and spray some hairspray for more volume.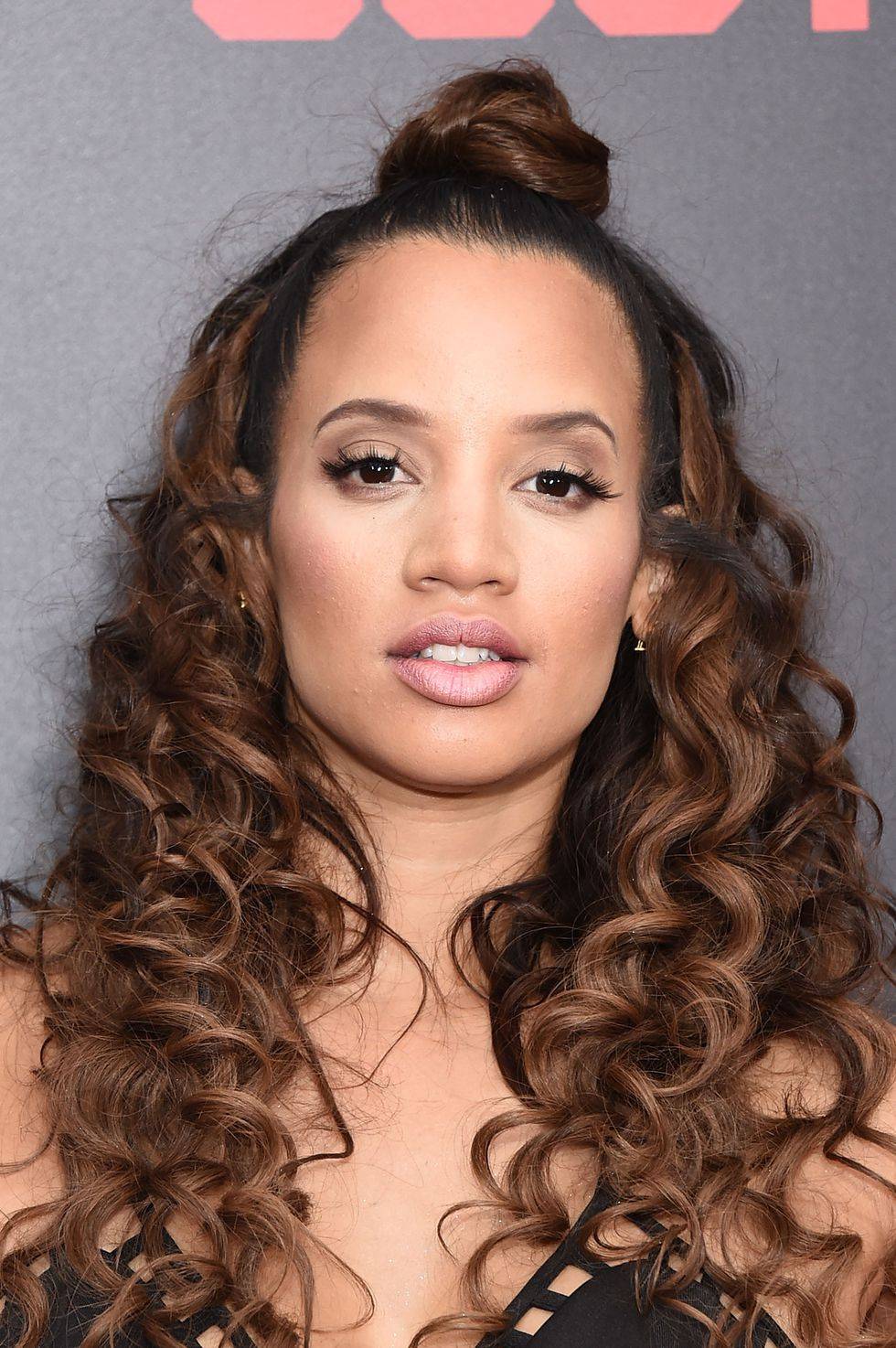 14. Dascha Polanco - The Hun
Have you heard of the 'hun'? Also known as the half-up bun. It helps keep those pesky baby hairs under control and can hide a greasy top if you haven't had time to wash your hair. Team this with some tight curls and you've got yourself a cute and easy day to day look. Create these tight curls using a curling tool or foam rollers and add some hairspray for extra hold.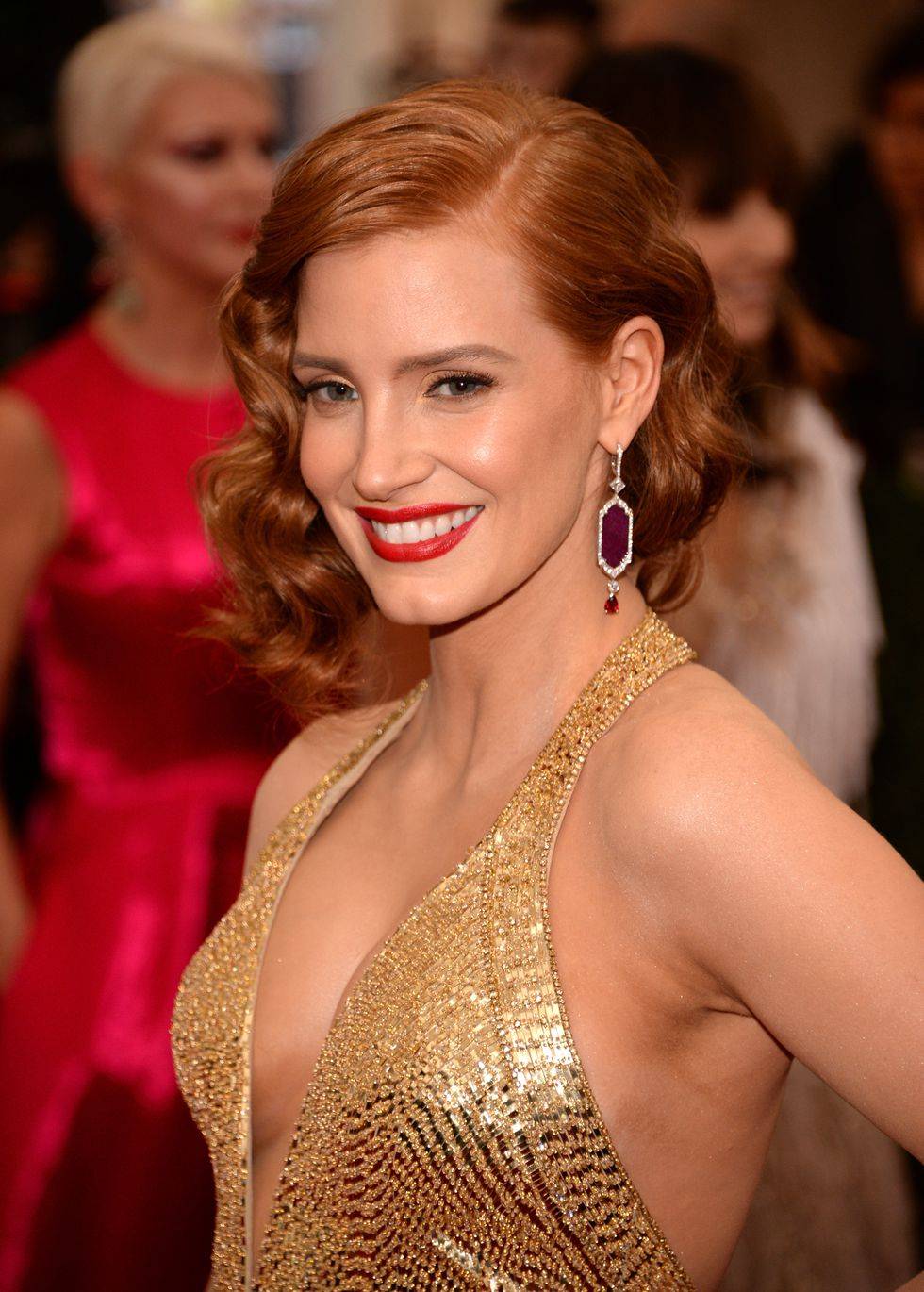 15. Jessica Chastain - Classic Curls
Are you bored of your long hair but not quite brave enough to go for a chop? By twisting your curly locks up and under, you'll create a faux bob just like Jessica's. You could use rollers or curling irons to create these curls and go as tight or as loose as you want!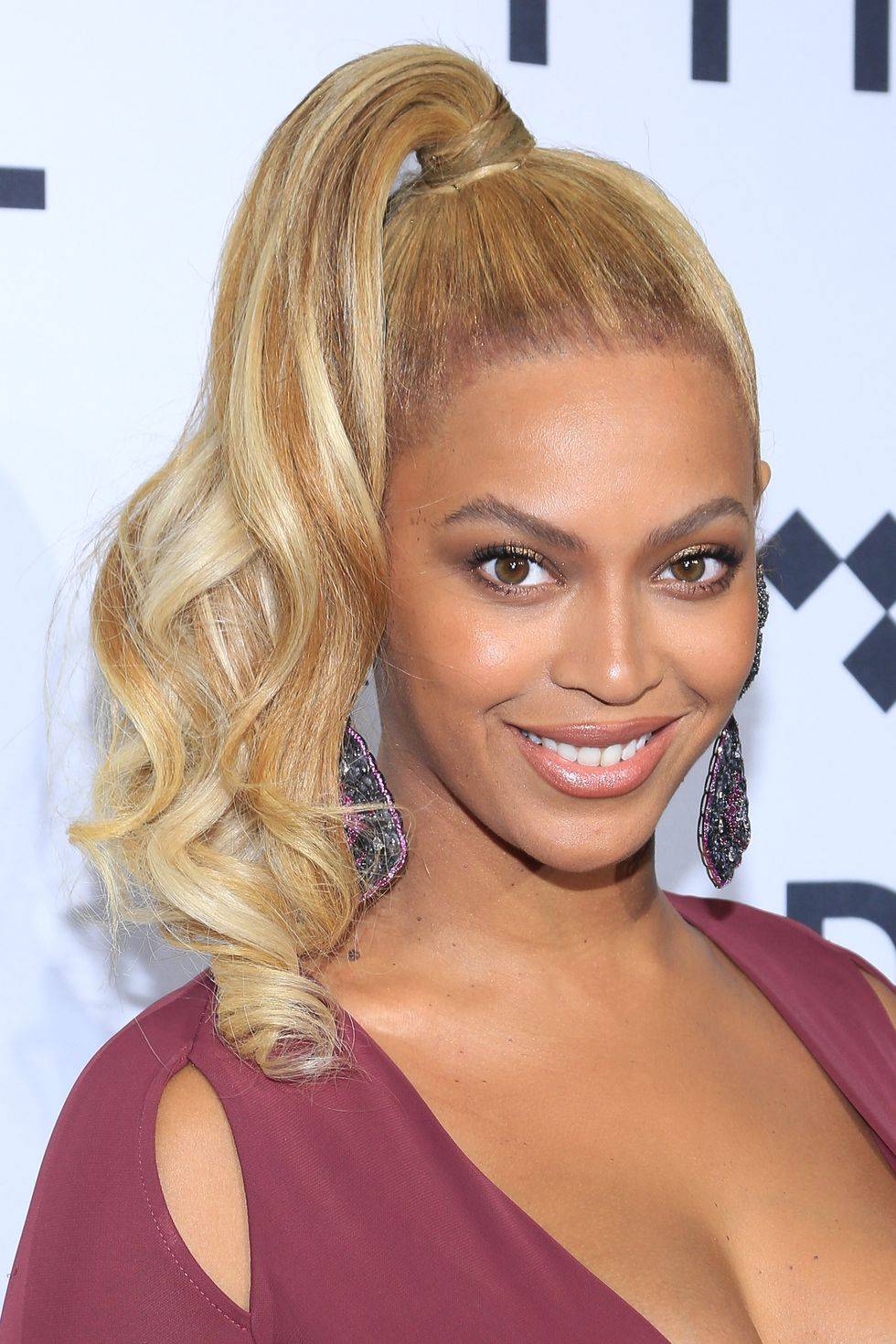 16. Beyonce - High Curled Pony
Beyonce's pony is a winner for any occasion! If your curls are misbehaving or haven't quite gone to plan and you need to tame them as quick as possible, slick your hair up super-high and secure with a hair tie and voila!
17. Rihanna - Half Up, Half Curled
Rihanna is back again showing us how curly hair is done. Bantu knots not only help curl your hair naturally, but can also become part of the look. Put your hair into small buns as shown by Rihanna all over your head and leave in for as long as possible for the curls to set. Then untie from the ears down to create this cool edgy look.
18. Vanessa Hudgens - Messy Curled Bun
Are your curls still in from yesterday, but not quite looking their best? Why not whip them up into a curly topknot like Vanessa. Make sure your knot is a little loose then pull a few strands away to soften the look and frame your face.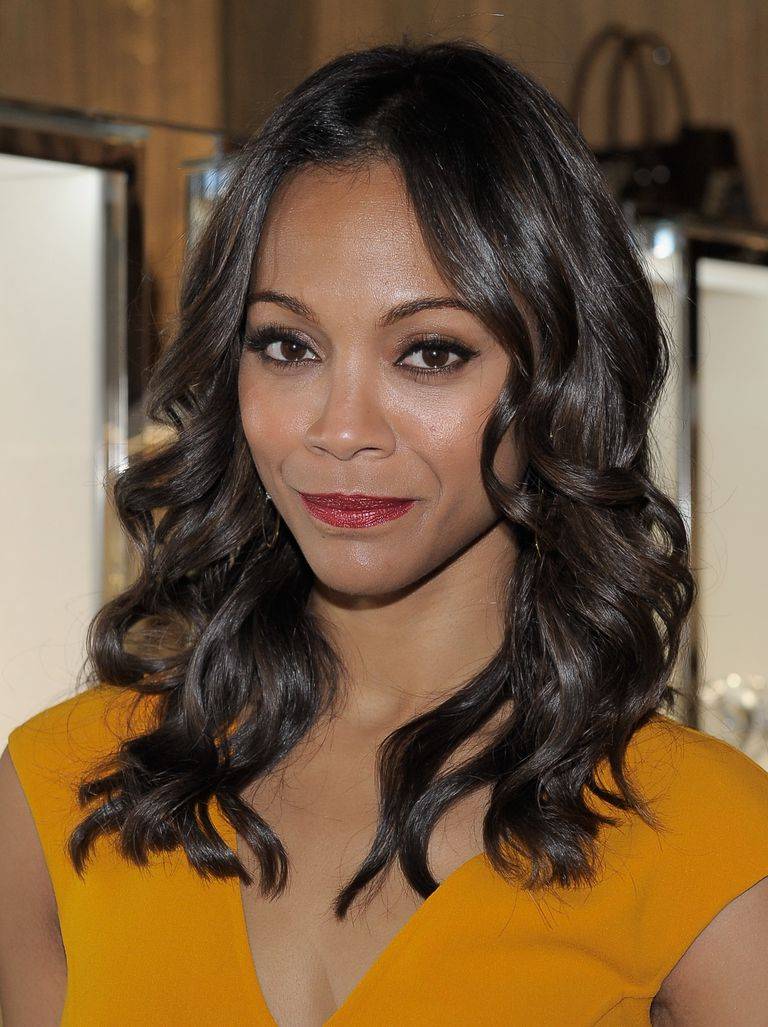 19. Zoe Saldana - Smooth Natural Curls
We aren't all blessed with naturally defined rignlets, so it is best to invest in some good curling tongs and add a faux wave to your lengths. Finish with a spritz of shine spray for a glossy finish and always use a heat protector!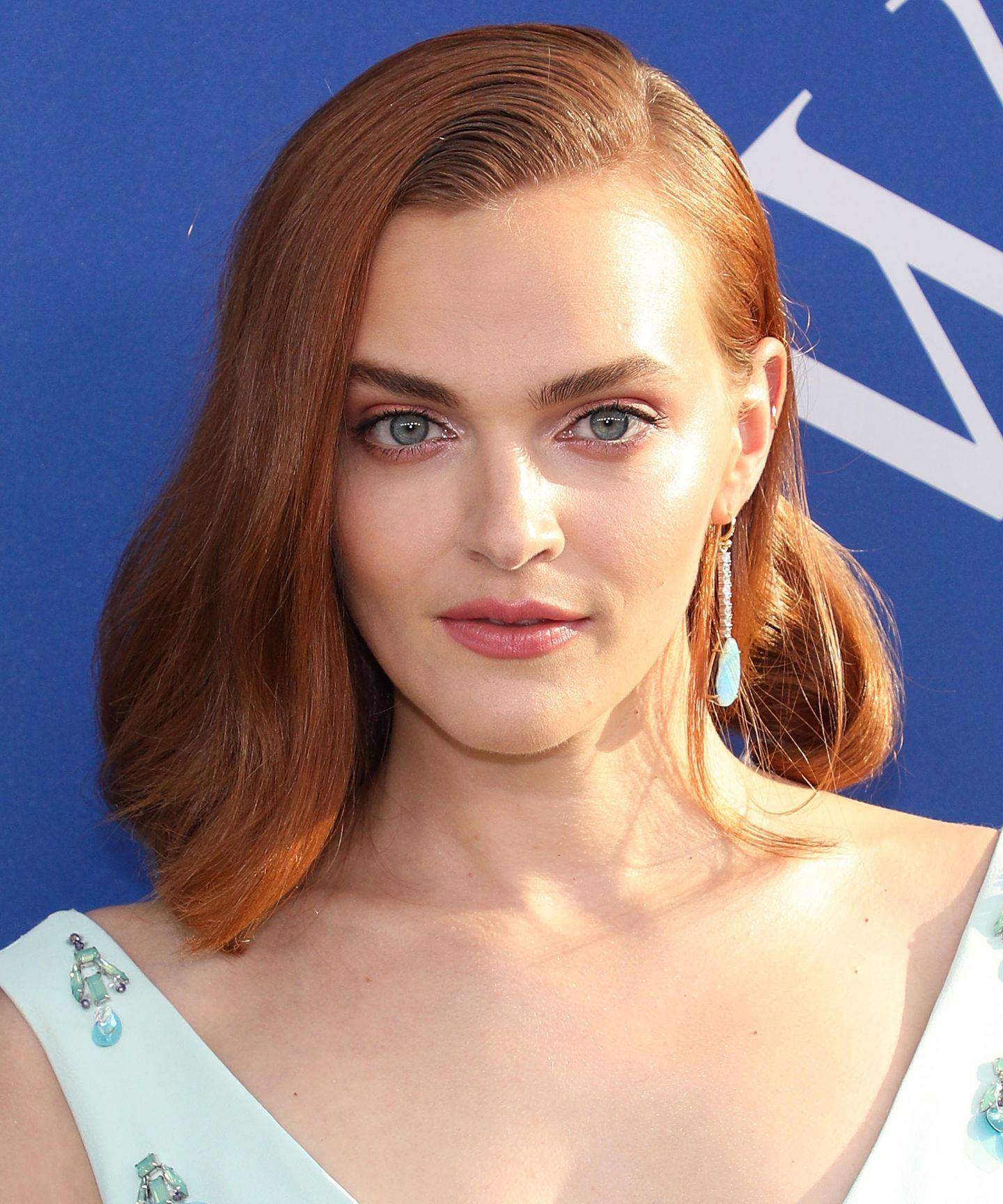 20. Madeline Brewer - Sleek Bounce
The Handmaid's Tale star has traded her long, weighty waves for a healthy shoulder length look with a hint of wave. To create this soft look, use our large barrels to create lots of volume and bounce, with a hint of curl.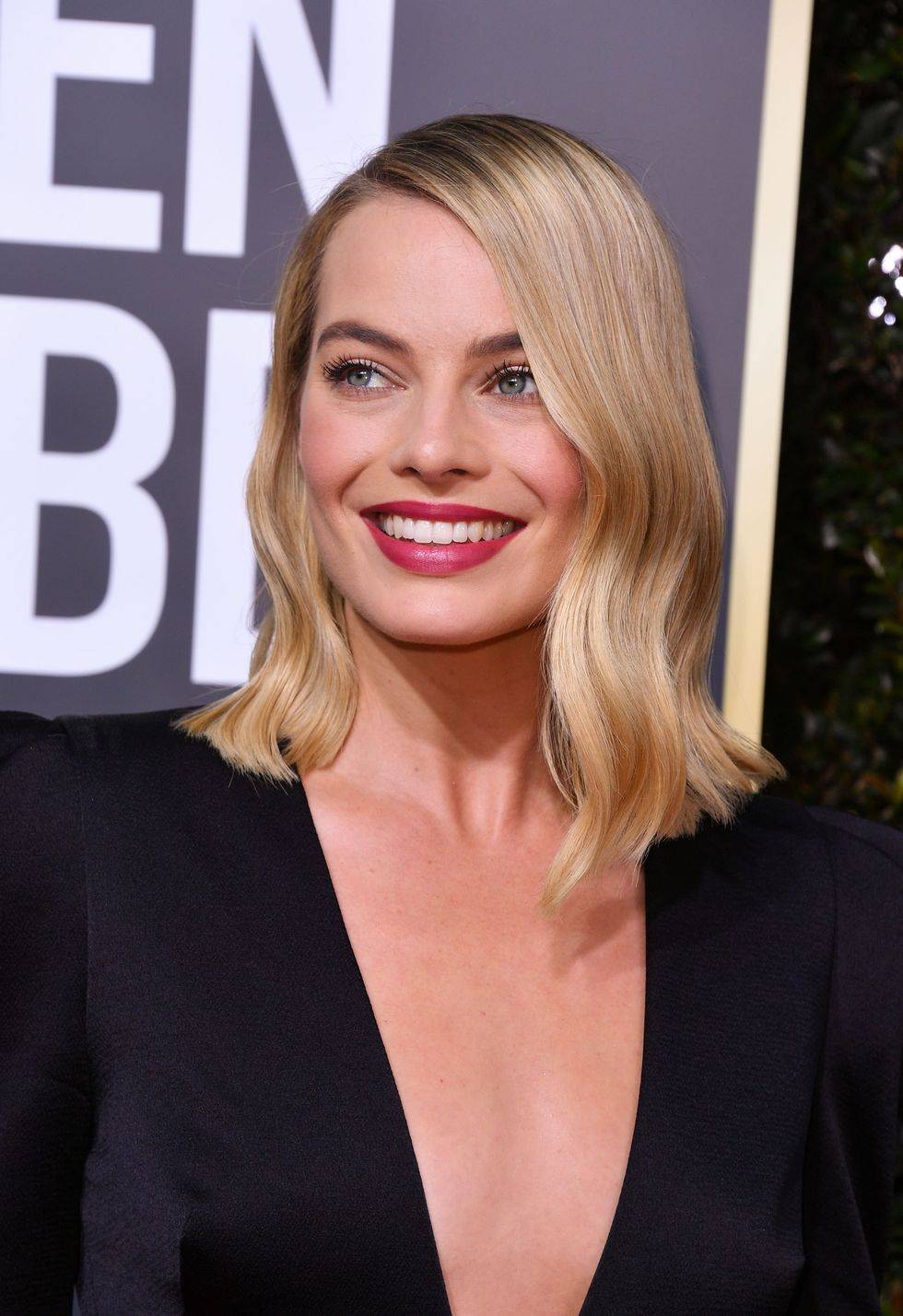 21. Margot Robbie - Hint of Wave
Margot Robbie tapped hairstylist Bryce Scarlett to create this modern take on those classic Hollywood waves. Use a flat iron instead of a curling iron to create each bend, then use a large clip to hold the shape in place while the hair cools.