10 Ways to Create Volume in Your Hair
Bigger is better! Are you struggling with flat, lifeless hair and want to add more volume to your hair? Fake your way to a fuller look with these 10 foolproof volume-building tricks that we've put together.
Bigger is better! Fake a fuller look with these foolproof volume-building tricks.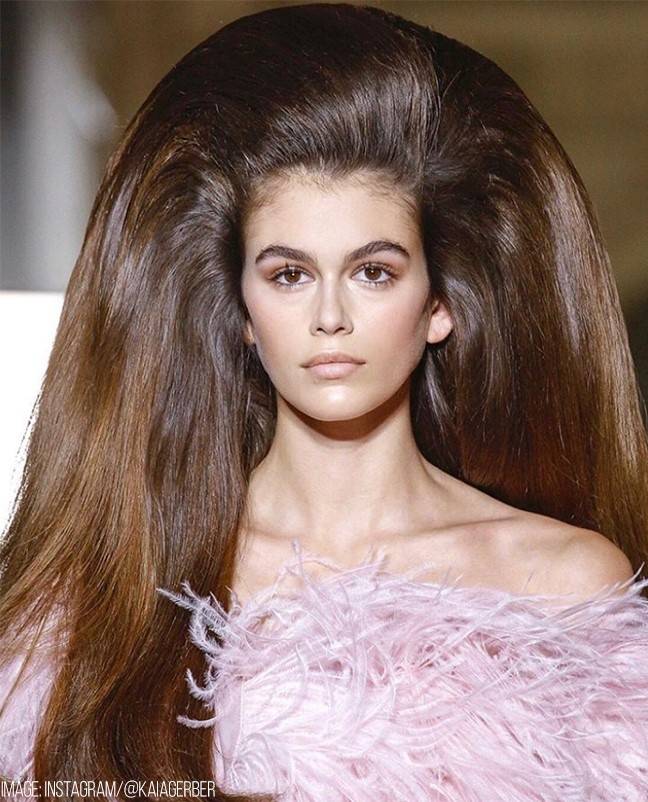 1. Change Your Parting to Create Volume at the Crown
Chances are, you have a favourite place to part your hair and that's how you wear it every day and where it falls naturally. The problem with that is that's also where your hair lies the flattest. So, by switching up your parting you will create more volume and depth to your hair. Don't worry, if you're worried about looking a little lopsided then do it while your hair is still wet.
2. Back Comb
We know that teasing has a bad rep and it's not the best for our hair. But if you use a fine-toothed comb and do it a little softer it won't cause as much damage. It's important to only back comb the roots of the under layers of your hair. Create soft volume by back-combing the roots, using our VolumizeME brush. Then, to make the volume last, spray each back-combed area with hairspray. Once you've completed all the sections, let down the rest of the hair, leaving it smooth.
3. Blow-Dry Upside Down
Blow-dry your hair upside down for instant, easy volume. It's a simple as it sounds. Don't worry if you haven't perfected your blow-dry technique the best shortcut to a voluminous blowout is just flipping your head upside down. This works because upside down, your roots are automatically lifting off your scalp, which is how you want them to dry.
4. Boost Your Roots
Use a root booster on damp hair before you blow-dry.
Root-boosting products are your best friends, luckily, we have our own amazing product BoostME. Think of it as scaffolding for your hairstyle, providing structure and support for any lift you manually create near the roots. It's important to make sure you only use it on damp hair, root-boosters won't work once hair is dried.
5. Rollers!
Pop in a set of hot rollers or our CurlME set to get easy waves without the work of a curling iron.
Everybody forgets about rollers. But unlike curling irons and flat irons, there's no special technique required; just throw them in while you're doing your makeup and 20 minutes later, you'll have sweet volume. This is a great trick if your hair is already dry and it's too late to build volume into your blow-dry. Plus, by using our CurlME, you can dry your hair while creating volume and bounce.
6. Swap to a Volume Building Shampoo
A volume-building shampoo won't weigh your style down, you'd be surprised at the difference a good shampoo makes to your volume goals. Plus only use conditioner at the end of your hair as this will weigh down any volume created by your shampoo.
7. Crimp Your Roots
Crimp the roots of the under-layers of your hair to make them stand out from the scalp. Just crimping at the roots, in the under-layers of the hair, is an amazing way to rough up the texture and make it stand out. The best part being it only takes a few minutes.
8. Sleep in a Bun
Sleeping with damp hair in a bun overnight will create major volume and waves. Always use a scrunchie as its kinder on your hair. This works because your hair will be dry lifted off the scalp, so when you wake up and take it down, you'll have instant volume, plus soft waves.
9. Apply Dry Shampoo
Apply dry shampoo to prevent oils from weighing down any natural volume. Coating your scalp with a layer of dry shampoo as soon as you finish blow-drying creates a barrier to the oil, stopping it in its tracks and helping your volume style to last longer.
10. Add Colour
Colour can rough up the hair cuticle and give you more body. A little bleach creates added body and roughs up the hair cuticle so it's not so "slippery". Basically, a godsend for anyone whose hair lies flat and won't hold a volume style. But don't panic, a whole new hair colour isn't necessary. A few highlights, placed in the under-layers of your hair and in a tone-on-tone colour, can give you just enough of a boost.