Celeb Approved Beauty Buys
We've made a list of affordable beauty products that are approved by celebrities. Read more to find out who approves what!
Don't mind us, just off to buy every single one...
1. Kourtney Kardashian - Mascara
Kourtney Kardashian has revealed she has been wearing the same brand of mascara for over 10 years! Over on Kourtney's blog she said "When it comes to mascara, I have used Lancôme [Hypnose Buildable Volume Mascara] ever since college." If its good enough for Kourt its good enough for us.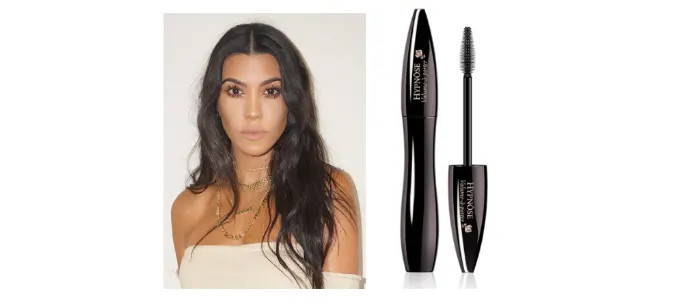 2. Rosie Huntington-Whiteley- Shampoo
We often ask ourselves how RHW hair is always looking so on point. Well her answer is simple a good shampoo. Rosie recently stated " I love Sachajuan shampoos and conditioners. The Silver Shampoo and Colour Save Conditioner are my favourites. I recently discovered Olaplex, which is a game changer for processed or coloured hair."
3. Khloe Kardashian- Oils
Khloe K is always looking fierce and her skin flawless. She has revealed her devotion to the old classic Bio Oil, Khloe admitted she uses it on her face as well as her body, on a post on her website she said she "lays this stuff on really thick at night, goes to bed, and lets it work its magic." If we try it will we wake up as Khloe Kardashian?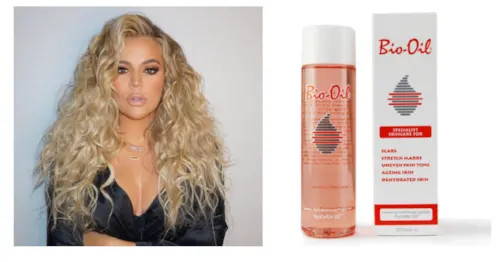 4. Blake Lively- Illuminator
We all think that celebs would wear the most expensive branded make up that we couldn't get our hands on. But turns out Blake lively and JLO's go to illuminator for that candlelit glow is Loreal's True match. So grab your coat ladies its time to run out an bulk buy!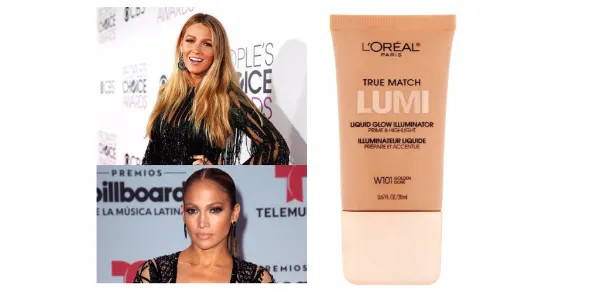 5. Nicole Kidman- Lip and Cheek Tint
The rose-tinted liquid tint from Benefit has been applauded by many A-listers, most notably Nicole Kidman, who said: "I'm a mom so I don't have a lot of room in my bag, but I always try to have an all-in-one product. I use Benefit Benetint on my lips and cheeks." Being a busy woman there isn't always time for that full make up routine but this buy definitely should be on your wish list!