How to air dry your hair the right way.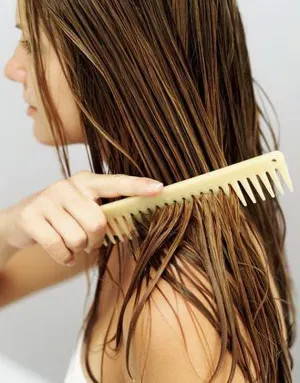 If you're trying to avoid heat styling on damaged hair or just don't have the time, air-drying is the best option. However, as easy as it may be, air-drying may not always lead to the look you're aiming for. Air drying can lead to frizz, lack of definition and uneven curls.
here's our 5 tips on air drying like a pro. 
Don't leave your hair product-free if you are air-drying you'll need products that smooth, polish and accentuate your hair's natural qualities.We recommend our PrepME to detangle and nourish your hair. 
 The right brush or comb is essential. Be careful not to yank brushes through wet tangles, as this may lead to breakage and split ends. Wet brushing can harm, stretch out and eventually cause the hair to break if not done properly so it's essential that this is done delicately, working your way up from the ends.
3. Smooth out tangles with a leave-in conditioner.
Avoid over-towel-drying or over-brushing your hair. The way to do it best is to spray in your favourite leave-in conditioner or product and comb through starting from the ends working your way up. Once hair is easy to comb through and tangles are out, use the towel one more time before proceeding to apply air-dry cream.
4. Try not to tie up when wet
Trust me its so tempting to whack our hair up in a pony or a bun especially when youre running out of time in the morning. But when popping your hair up when wet can cause serious damage, especially to thin strands. So wait as long as possible or loosely tie up using a scrunchie. 
5. Embrace your waves.
Go with the flow and allow your natural wave to shine. If your hair is naturally loose with curly curves and bends, don't try to fight it and straighten it out with a brush. Let your natural waves come out. For that natural-looking beach wave, try a texturizing spray.