5 Ways to Create Stunning Curls
Not born with with those thick glossy curls? Don't worry we've got 5 hot tips that will let you convince and trick your hair into springing up curls.
Not born with with those thick glossy curls? Don't worry we've got 5 hot tips that will let you convince and trick your hair into springing up curls. You can use hot tools like a curling iron or flat irons for those well-defined curls, but you can also create heat-free, damage free curls by using rollers, braiding, twisting or pinning up your hair!
1.Curling irons
Heat up your curling iron before using, usually around 1-5 minutes depending on your tool. If your curling iron is not hot enough your curls will not hold. Your curling iron may have different settings which will give you a range of curls to achieve your desired result. Do try to keep it at the lowest temperature to prevent damage.
Make sure your hair is 100% dry then brush out the ends of your hair this reduces damage like split ends and fallout.
Use a heat protecting spray and split your hair into sections, you'll get better results by working with smaller sections at a time.
Start curling take a small section of hair and wrap it around the curling iron from top to bottom. Hold the iron in place while the hair heats up and curls. This shouldn't take any longer than 10 seconds.
Final step: loosen up the curls with your fingers if desired, then spray with a hairspray for a longer lasting bounce.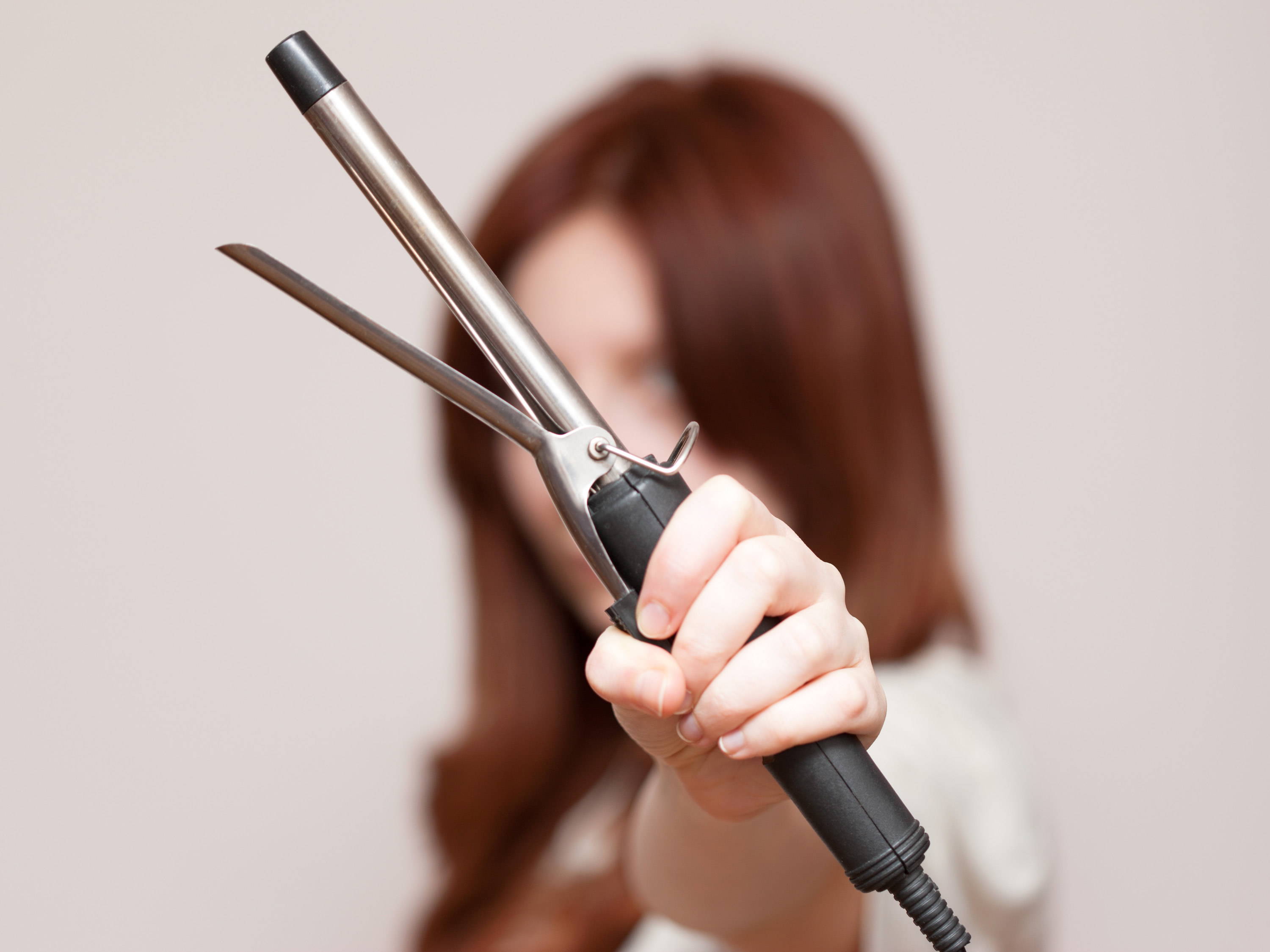 2. Braiding Technique
Shampoo and condition your hair.Then apply a curl-enhancing product to your hair which will keep the shape after you've unbraided it.
Part your hair into sections, then start to braid! Use a normal braid or a French braid on each section. If you choose to do a French braid, instead of a regular braid your hair will curl the around your scalp as well.
Secure the braid in place with a non rubber hair tie, rubber causes damage so avoid these if possible. Leave the braids in for several hours or overnight. Leave your hair to dry for at least six to eight hours, gently undo your braids. You may find it easier to leave them in overnight. Once loose run your fingers through your hair a few times avoid brushing as this will make them frizzy.
Final step: finish with some hairspray.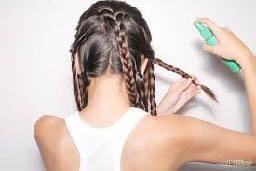 3. Twisted Buns
By twisting your hair into small buns you can create, big, soft "beach curls" without heat or rollers. To create this look you'll need hair bobbles, hair spray, and bobby pins.
Start with damp hair, then use small hair bobbles to divide your hair into small sections first starting as small pony tails.
Step two. Twist the sections in different directions from each other this will create a more natural wave effect. Twist each twisted section into a tight bun, and pin it in place with bobby pins.
Blow dry each bun until completely dry, or allow the hair to air dry completely. Untie each section, and gently loosen the curls with your fingers once your hair is completely cool.
Final step: spray a on some hairspray to lock in the style.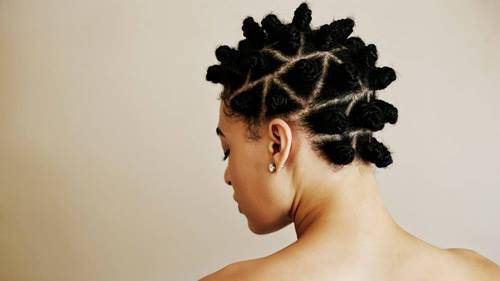 4. Round Ended Flat Irons
Heat up the flat iron do not use until the temperature is met, using a cool iron will damage your hair. Try to keep it at the lowest temperature possible though to protect for major damage.
Make sure your hair is 100% dry DO NOT attempt on wet hair, then apply a heat protecting spray.
Split your hair into small manageable sections the smaller the section the better the results.
Then start curling using the piece of hair you wish to curl and brush through to remove any remaining tangles. Clamp the flat iron around the hair and give it a half turn so that your hair is in a U-shape. Hold the flat iron in this position as you move it down the hair shaft, right to the ends. The slower you move the tighter the curl.If you want loose curls use bigger sections and move faster.
Final step: se hairspray for extra hold.
5. CurlME
After washing prepare the hair using PrepME root to tip. Comb through to detangle, protect against heat and add major shine. Roughly dry to around 60-80%.
Part the hair into small sections the same number of barrels you will be using e.g. ensure the sections do not exceed 3 inches in width. Spritz a little BoostME to damp roots of each section for extra volume and hold and a longer lasting blo dry.
Starting from the bottom of the hair, attach the handle to the barrel size of choice (see our brush guide for sizes and styles). Place the brush underneath the hair section close to the roots, wrap the hair around the brush once and pull through the section with your hair dryer nozzle, right towards the ends. As you reach the end of the section begin to roll the brush up. Apply gentle moving heat and unroll. Repeat until section is 100% dry, smooth and starting to create the desired shape.
Once satisfied with the dryness and shape, pull the brush to the ends of the hair removing any tangles and begin to roll up. It is important to note that the only section of hair to be tucked into the bristles is the tips. The midshaft of the hair will sit on top of the barrel. You should not be able to see bristles poking through the hair, if you can the hair is wrapped too tightly. Once rolled up, secure with a clip and remove the handle.
Leave barrels to cool for best results wait around 15-20 minutes. When removing the barrels, start from the bottom. Unclip the barrel and hold the ends of the barrel, slowly lift up and away from the head and the barrel will unwind. If you find your hair tangles, do not pull the barrel. Pull loose hairs from the underside of the brush to release hair. Style using VolumizeME to add extra volume at the root.
Final step: Work 1-3 drops of SmoothME through your hair to tame any frizz and set your style.