5 Things That Are Damaging Your Hair
You may know the obvious things that are damaging your hair, like straighteners and bleach, but that are other things that you may not know that are damaging your hair and they could be the reason for your dead ends.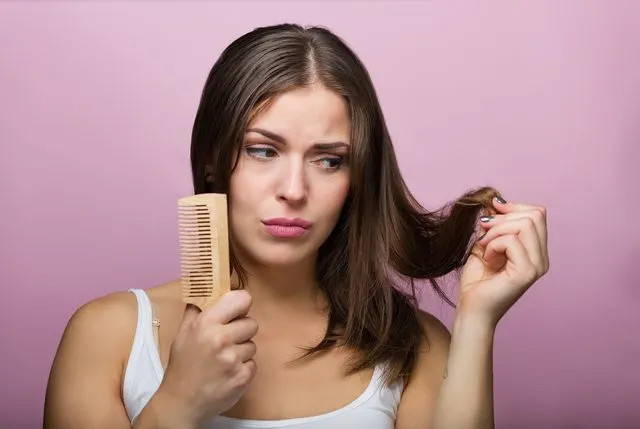 1. Water
Yes, we know It cleans your hair. But did you know that water can also damage your hair? Salt water and chlorinated water are the worst offenders. Every time you wet your hair, your colour fades and leaving your hair wet for too long causes the hair shaft to swell, which causes split ends and breakages.
Water is unavoidable, but it's important that you're not leaving your hair wet for a long period of time.
2. Twirling Your Hair
This is a bad habit that many of us have. The dirt and oils from your hands transfers across to your hair making it heavy and limp. Constantly touching your hair causes breakage, as well as making it go greasy faster.
3. Brushes
Brushing your hair hundreds of times a day doesn't make your hair healthy and shiny. Constantly brushing causes breakages and can make your hair flat and greasy. Again, water can be a co-conspirator here since your hair is more elastic when it's wet. Brushing wet hair vigorously causes it to stretch and break more easily.
Be extra gentle when brushing your hair. It's worth investing in a good quality brush, preferably a tangle teezer. A trick to help remove knots is to brush through the tangles in small sections at the ends of your hair rather than brushing from top to bottom.
4. Hair Bobbles and Pins
Some bobbles, especially the clear elastic ones, are not the gentlest on your hair. Often these type of hair bobbles snag and cause breakages, especially at the ends of your hair where it's weaker. We are all guilty of just pulling our bobbles out, but to cause less damage unwrap the bobble.
Pretty fashion accessories also look great, but they're often poor quality. The sharp clips and pins can pull at your hair when removing causing breakages.
5. Wearing the Same Style Every Day
It may seem easier and quicker to wear the same up-do every day but it's damaging your hair.
Tight hairstyles like ponytails and buns constrain your hair, and placing your hair band in the same place daily will cause a ring of breakage around your hair.