The Skincare Step That You Should Not Skip
We have always been told to cleanse, tone and moisturise and that these are the three essential steps to follow if you want that flawless skin. But with hundreds of products claiming to be the best of the best, it all gets a little overwhelming. We all have a go to moisturiser, but when it comes to toner we don't know what to look for and often get missold. Some even skip the step altogether, which is the biggest mistake to make. You'll never get that flawless skin without that essential toner.
Toner is an essential step between your cleanser and moisturiser. It helps remove any residue from your cleanser and the leftover makeup that your cleanser couldn't grab. It will also remove the chlorine that irritates your skin and unneeded minerals from the water you use to wash your face.
Most importantly, a good toner will tighten your pores and close the space between surface skin cells, which helps to reduce the penetration of environmental impurities. Now you know the important facts, we've listed our top five favourite toners to help make you look flawless.
Pixi Glow Tonic, £18
This is one of the most popular toners on the market right now. Pixi's Glow Tonic does what it says on the bottle. With 5% glycolic to exfoliate, ginseng to revitalise and aloe to soothe and revitalise, it unveils glowing, brighter skin, as well as tackling acne scars and dark marks.
Liz Earle Instant Boost Skin Tonic, £15
This is the best toner if you're looking for that clean refreshing feeling. Gentle and alcohol-free, this floral-scented skin tonic adds a fine layer of moisture to skin while refreshing, soothing and brightening. It's a great addition for any skin type.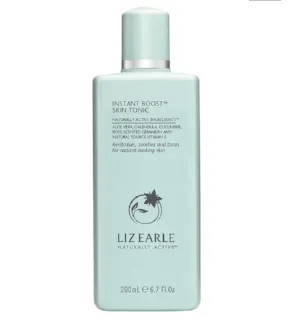 Simple Kind to Skin Soothing Facial Toner, £4.20
This is perfect toner for the deep clean! It's a gentle toner and a great extra step after cleansing to ensure all traces of dirt and makeup are totally gone before you moisturise.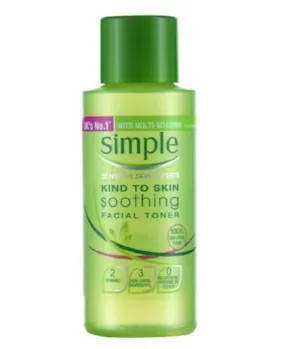 Kiehl's Cucumber Herbal Alcohol-Free Toner, £29
If you have dry skin in need of a refining toner, this is your new best friend. It's a gorgeous cucumber toner, which contains herbal extracts for a gentle balancing effect.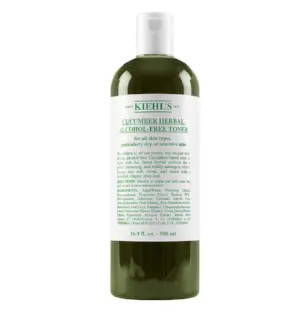 La Roche-Posay Effaclar Clarifying Solution, £12
If you have acne, this is the toner for you! With glycolic and salicylic acid working together, this medicated formula gets right down into pores to break apart dirt, bacteria and dead skin, treating acne at the source to prevent it from appearing again.