How to Clean Your Beauty Blender Like a Pro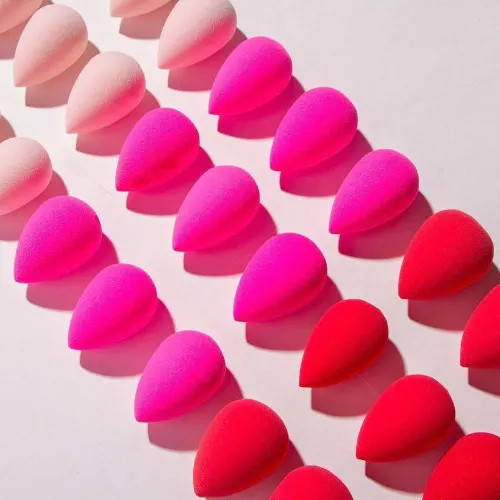 It's official: we are all obsessed with Beauty Blenders. The amazing little egg-shaped sponges that have become essential for our flawless base makeup application. To keep your makeup application pristine and to prevent the spread of bacteria (which leads to unwanted breakouts), it's essential to thoroughly clean your sponge on a regular basis. But how do you clean your Beauty Blender like a pro?
How To:
Step 1: Pour 4 tbsp of Liquid Blender Cleanser or brush cleaner onto the sponge and leave it to absorb for a 3 minutes.
Step 2: Submerge in water and leave to soak for a further 3 minutes.
Step 3: Gently squeeze and massage the Beauty Blender under running water until the water runs clean.
Step 4: Repeat steps 1-3 until the water runs clear and bubble-free.
Step 5: Squeeze away excess water with a towel and leave the Beauty Blender to dry in a clean well-ventilated area.
Top Tips:
– Avoid twisting or pinching your Beauty Blender too hard as this causes tears and rips.
– Your Beauty Blender can be used immediately after it's been washed.
– Wash your Beauty Blender as soon after use as possible. The longer that product sits on the sponge, the more it will stain.